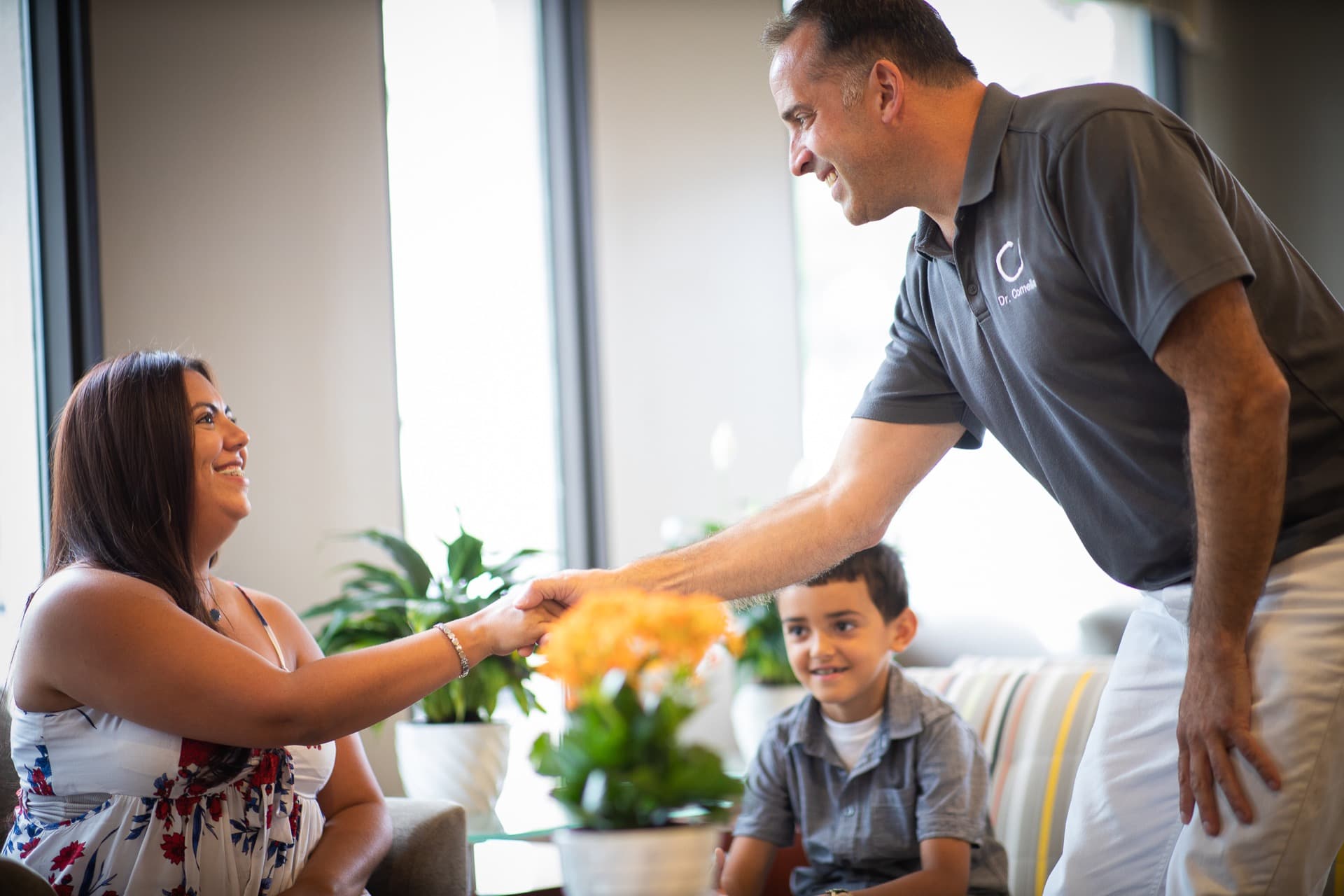 We re-designed our website with you in mind!
If you've used our website in the past to get information or to set up appointments, your online experience today may be a surprise. We hope it's a good surprise! If you're wondering why we redesigned our website… it's all about you!
At Comella Orthodontics, we want to provide the highest-quality care possible to our patients. This means that attention to detail is important, and we want our online presence to reflect your in-office experience: Everything clean and precise. There are no missed details. We want our website to reflect our commitment to excellence. We want you to know how to get in touch with our office, but we also want to answer the questions you may have about orthodontic treatment along the way. You'll find both on this new site!
We know that many times, the news that you or someone you care for needs braces can create a cascade of questions in your mind. We want to make sure you're able to find those answers in a clear and readable way. Because we live in a world in which most people are often searching for answers from their mobile devices, a site that is responsive to your mobile device is important.
No matter whether you are looking for an orthodontist for your first treatment or whether you've been a patient of ours for a while, we'd love for you to take our new site for a spin. Check out the menu. Click on the links. Scroll through some incredible photos of our team and our patients. Kick the tires!
Our hope is that you'll find not only a website but also an orthodontic office committed to details and to excellence. We hope that through the videos we've shared, you'll get to know us a little better and find yourself comfortable with us as we work together to give you the smile of your dreams.