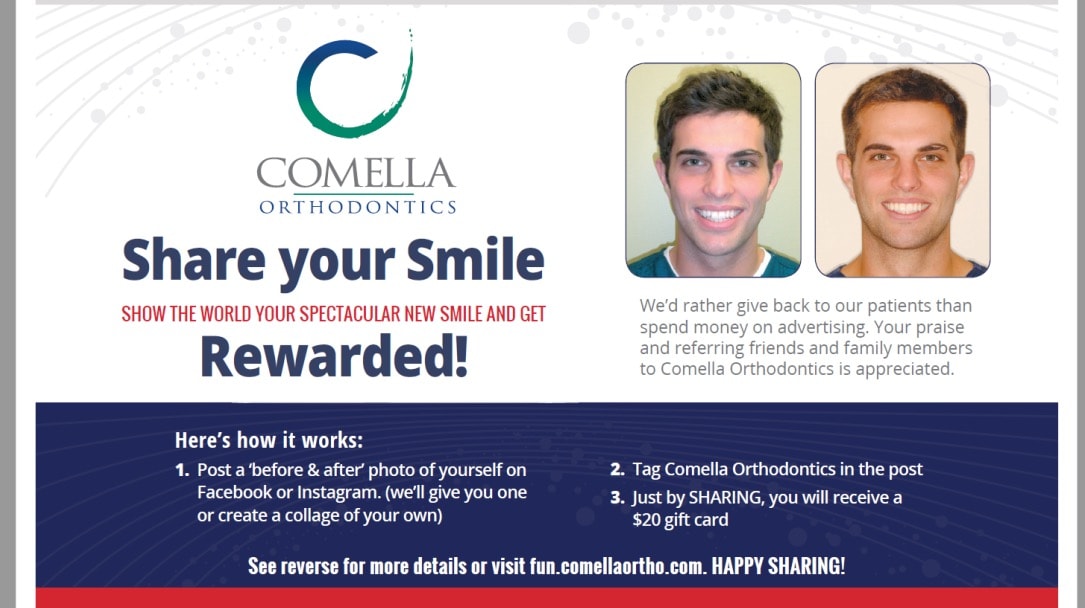 Let Us See Your Smile!
Show the World Your New Smile and Get Rewarded.
We know that there is no better feeling than showing off your new, braces-free smile to the world!
When your braces come off, post a picture of yourself as a 'before and after' on either Facebook or Instagram!
Be sure to show a before & after photo of your teeth or your full smiling face.
You can tell a little story in your post about your experience as a patient if you wish (not required).
To tag us on Facebook, type @Comella Orthodontics; Download instructions
To tag us on Instagram, type #comellaortho along with your photo.
Feel free to SHARE YOUR SMILE as often as you would like but you can only win one (1) $20 gift card and the monthly drawing one time.
Our Events and Contests
At Comella Orthodontics we often have events and contest for our patients or community to be involved throughout the Rochester and Victor, NY region.
Learn More