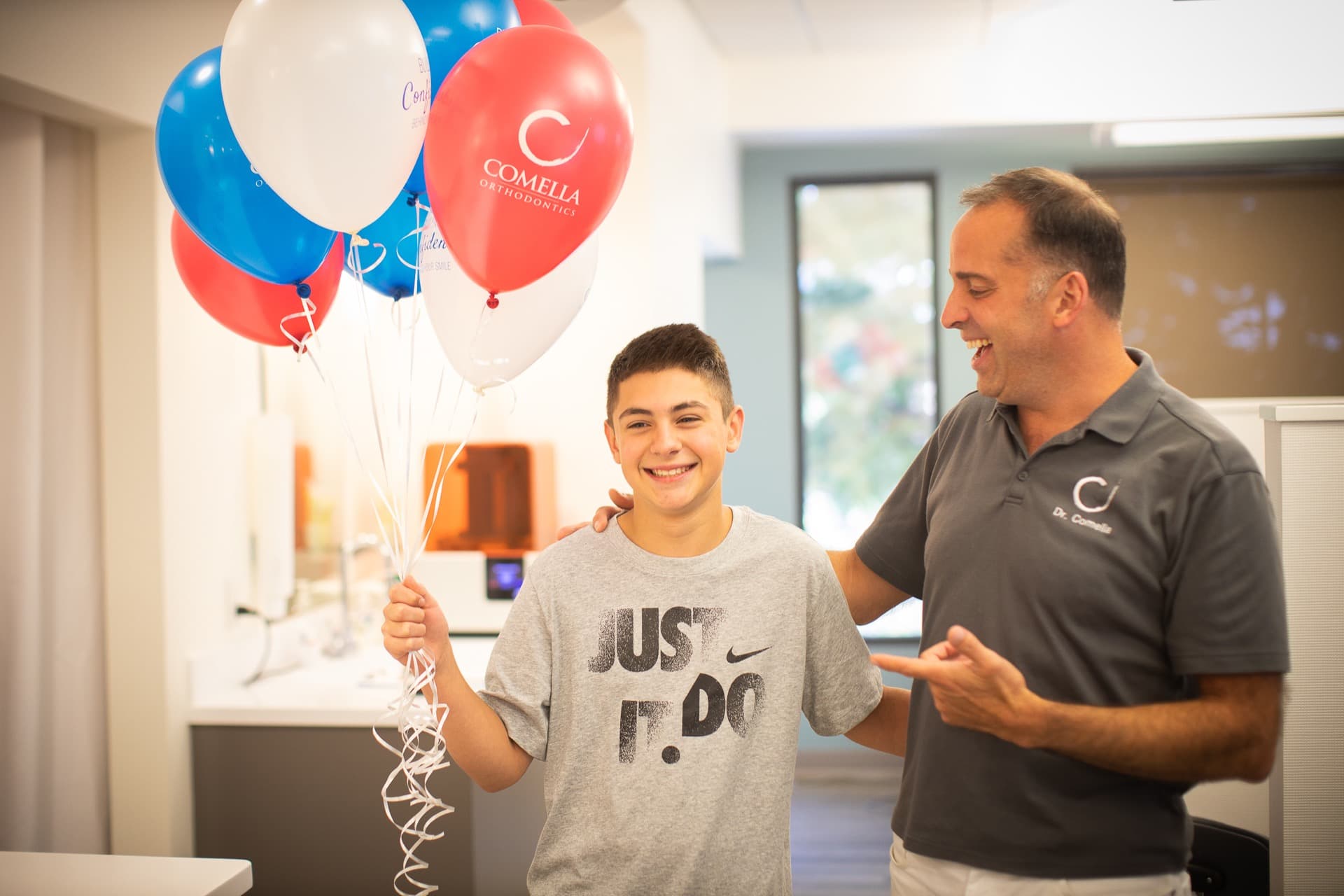 What do you imagine when you think about going to see an orthodontist?
Stuffy white lab coats? Cold War-era Soviet compassion? Rushing you out the door to get to the next patient? If that's your fear for an orthodontic visit, first: Stop watching Chernobyl on HBO. Second, that's nothing like what you're going to experience at Comella Orthodontics.
✔️Do you like dance music?
✔️Do you like a cool office manager who doesn't mind having selfies made with him? What if that office manager were a cool dog?
✔️Do you like bike rides and ice cream parties?
Basically, the Comella Experience will leave you with both a beautiful smile and some really great memories.
When Dr. Comella opened his practice, he knew he wanted to create something that was more than just straightening teeth. He wanted it to be an experience just to be here. Every inch of this office has been designed to reflect that goal. When you walk in, you're going to hear the music and see people laughing and having fun. You're going to feel welcome every time you stop by!
Whether it's a holiday party, our Wired at Night experience, or our bike rides along the Erie Canal, we are always looking for ways to have a good time and bring along the community.