Congratulations on starting your aligner treatment!
Change Aligners every 10-14 days unless otherwise instructed by the doctor. Please wear your aligners at all times with the exception of eating, drinking, brushing and flossing.
Aim for 20-22 hours of wear per day.
Brushing
After brushing your teeth in the morning and at night, brush your aligners with your toothbrush and toothpaste, then rinse under lukewarm water. Please brush your teeth after each meal and prior to re-inserting your aligners
Diet
Please remove your aligners to eat, chew gum, and drink anything except water. Leaving aligners on while drinking may stain them and you may risk decay from drinking fluids with sugar in them.
Pain
There will be initial discomfort after each aligner is inserted as this is an orthodontic adjustment adding pressure to certain teeth. This should ease after a maximum of three days. We recommend Tylenol when needed to help relieve discomfort.
Speech
Aligners may temporarily affect the speech, and you may have a slight lisp for a day or two, be patient with yourself as you adapt and this will disappear.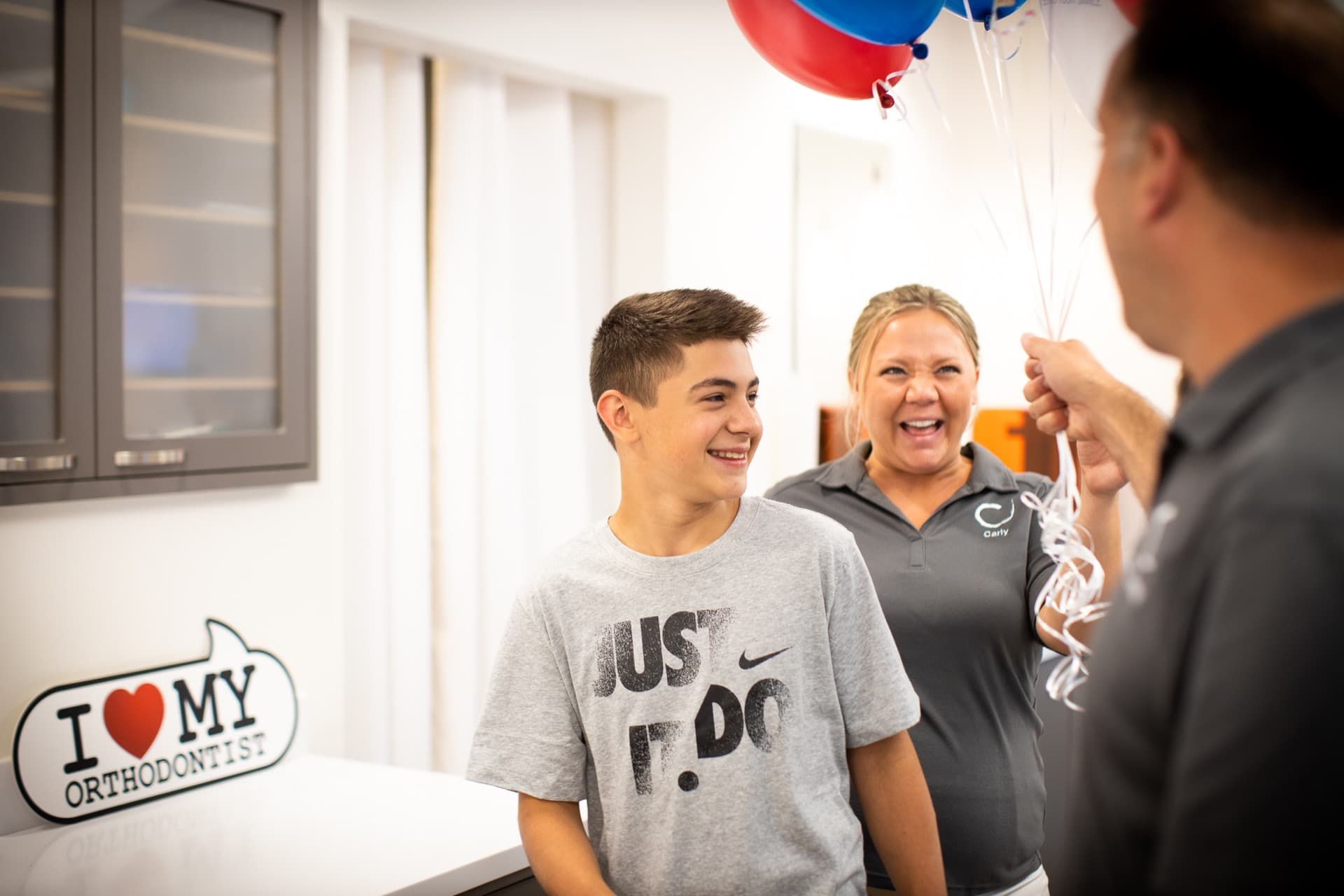 Tracking and Tray fit
Your Teeth should appear to be fully seated in the tray every time you change into a new one.
To ensure best fit you should use chewies to help seat new aligners.
Bite and hold for 5 seconds per tooth and walk chewie around the arch, especially the first 2 days of each new tray.
Appointments
It is important that you keep track of aligner change dates to stay on track.
There will be regular appointments to visit us so progress can be monitored and next stage aligners given.
What happens if my aligners are lost or no longer fit?
Contact the practice as soon as possible. Resume wearing previous aligners until we advise you otherwise. If you are due to change aligners soon, you may go to your next aligner.
*There will be a $75.00 charge for replacement Aligners
Any questions?
Please do not hesitate to text the office at (585) 271-7515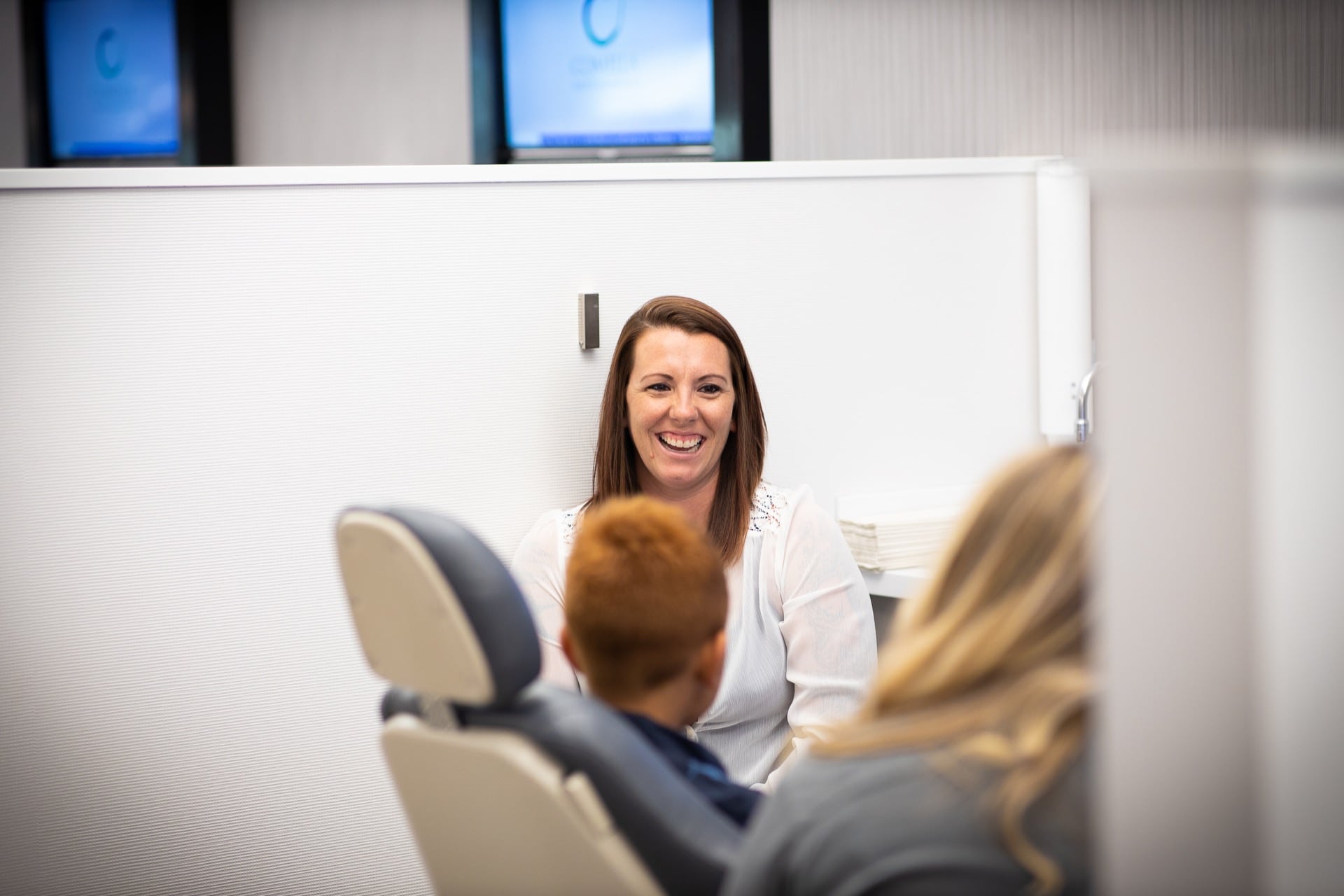 Want to find out if braces or Invisalign will work for you?