Contests & Promotions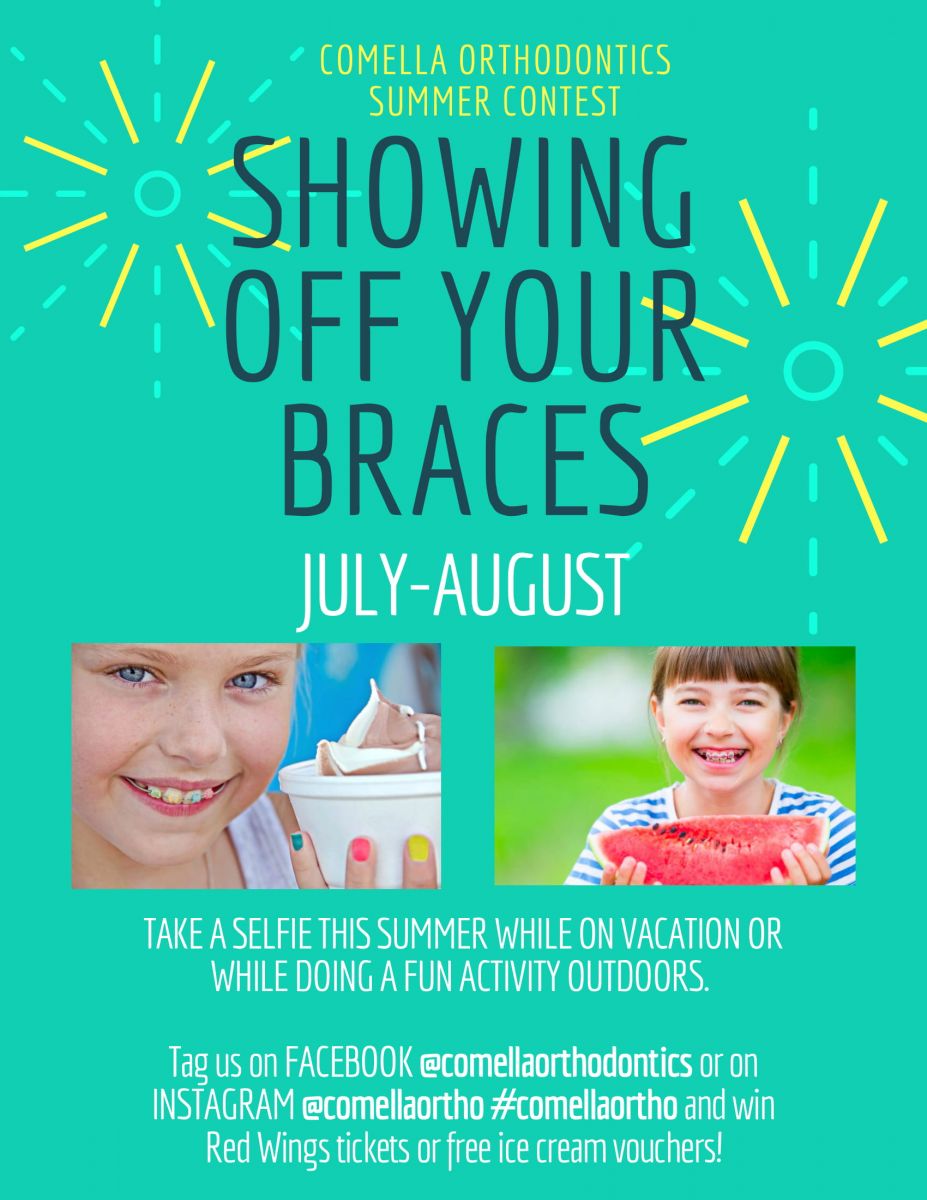 'Share Your Smile' Program!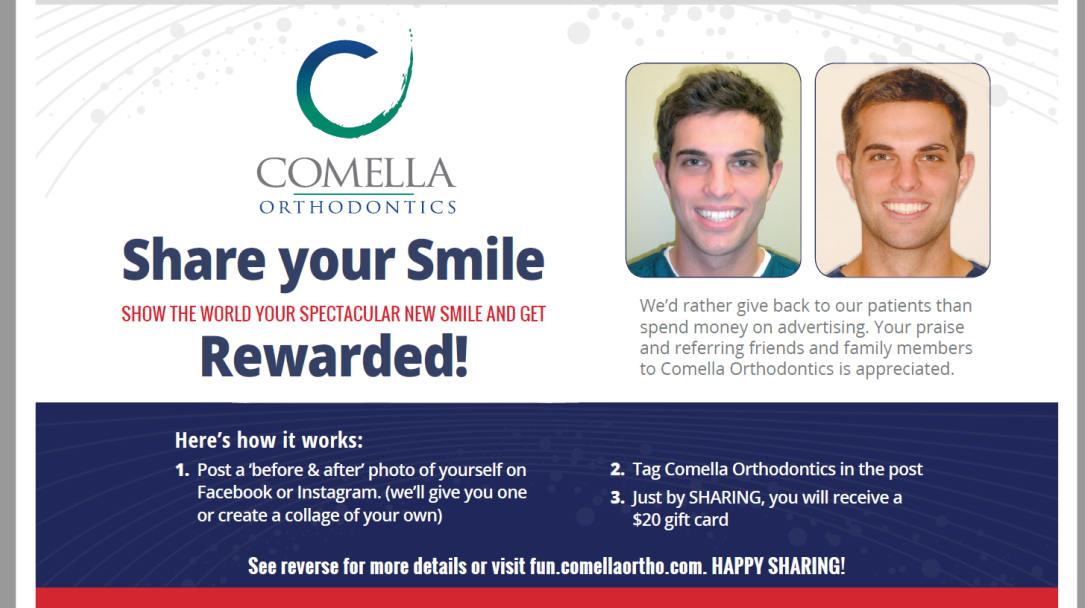 We know that there is no better feeling than showing off your new, braces-free smile to the world!
When your braces come off, post a picture of yourself as a 'before and after' on either Facebook or Instagram!
Be sure to show a before & after photo of your teeth or your full smiling face.
You can tell a little story in your post about your experience as a patient if you wish (not required).
To tag us on Facebook, type @Comella Orthodontics;

/hub_sites/comella-brandon/www/assets/uploads/files/TaggingComella.pdf

To tag us on Instagram, type

#comellaortho

along with your photo.
Feel free to SHARE YOUR SMILE as often as you would like but you can only win one (1) $20 gift card and the monthly drawing one time.