Orthodontist in Rochester, NY
"Being able to practice orthodontics so close to where I grew up is amazing. And I'm excited to be working with Dr. Comella and such an amazing team he has here." – Dr. Squires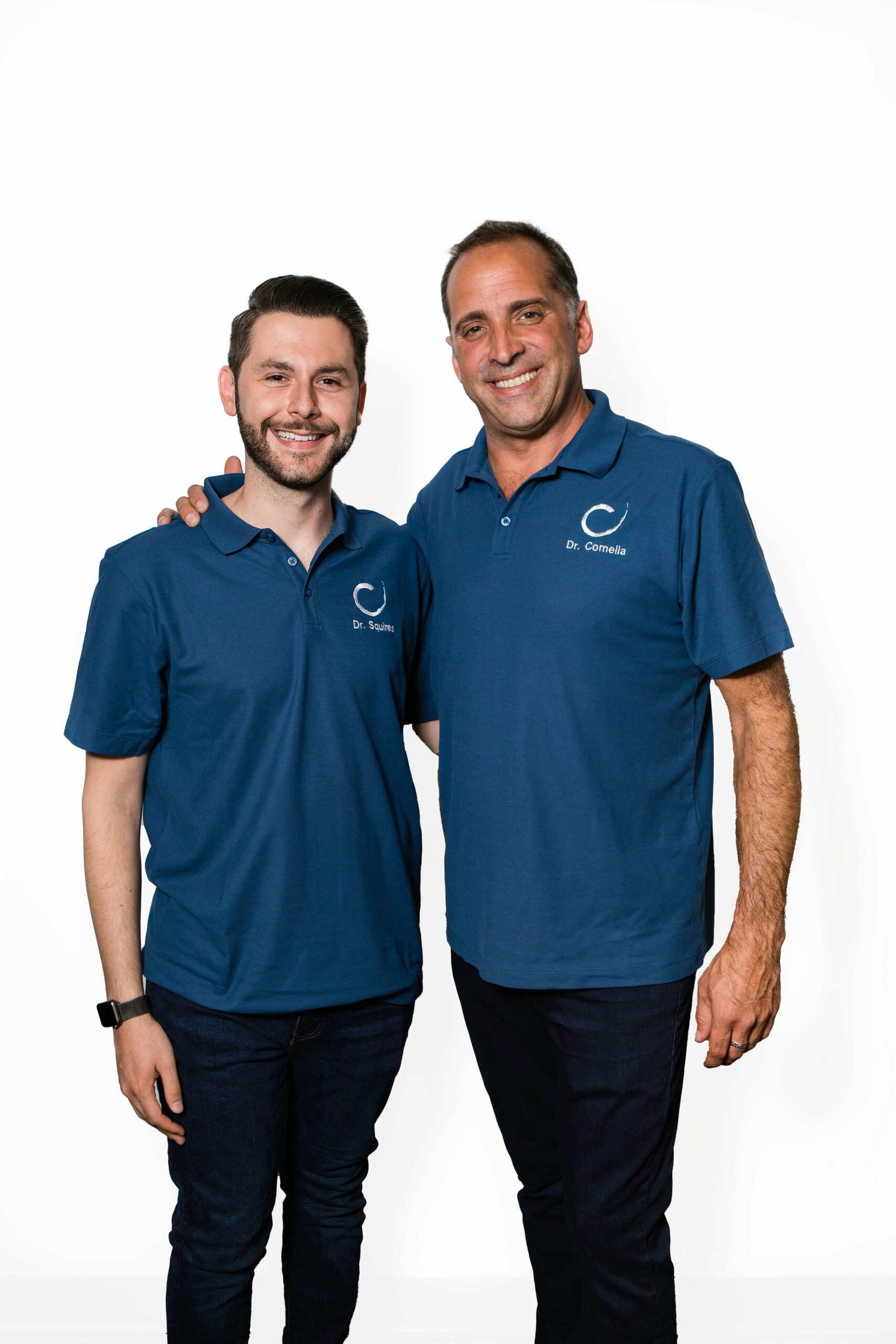 Get to Know Dr. Squires
Dr. Taylor Squires is a Rochester, NY native and graduated from Fairport High School. Following dental school, he returned to Rochester for his Specialty training in Orthodontics at the renowned Eastman Institute of Oral Health. Dr. Squires is excited to meet everyone as he joins the Comella Orthodontics team!
Read The Announcement on The Blog
Education
Dr. Taylor Squires completed his undergraduate studies at Binghamton University. He then completed his dental degree at the University at Buffalo and completed his orthodontic training at the University of Rochester's Eastman Institute for Oral Health.
Family Focused
In his spare time, he enjoys spending time outdoors hiking with his fiancé and their dogs Benny and Alice. Dr. Squires also enjoys golfing with his family during the summers.
Life Outside Orthodontics
He is a huge foodie and spends a lot of time in the kitchen trying new recipes and loves to cook all kinds of food and treats! Dr. Squires also has a passion for music, in the summer you will often find him at concerts and music festivals in the area so be sure to say hello! He has also been playing guitar since he was 10 years old.
Orthodontics
He is an active member of American Dental Association (ADA), American Association of Orthodontics (AAO), and the Northeastern Society of Orthodontists (NESO). He is also a member of the 7th District Dental Society in Monroe county.
Experience Great Orthodontic Care
Dr. Squires is excited to be a part of the most advanced orthodontic practice in Western NY to give you a healthy, straight, beautiful smile. We understand that choosing to receive orthodontic care is a big decision, and we respect your reasons for wanting to improve the way you look and feel.
Want to find out if braces or Invisalign will work for you?