Orthodontist in Rochester, NY
"There was no other office in the Rochester area that I wanted to merge my practice into. Comella Orthodontics has a national and local reputation of orthodontic excellence which is the perfect fit for me and my patients. I am excited to join this wonderful team to provide beautiful smiles to the Brighton and surrounding communities. I am confident that you will enjoy the office environment, in addition to the advanced 3-D technology that brings orthodontics to a whole new level." – Dr. Kazley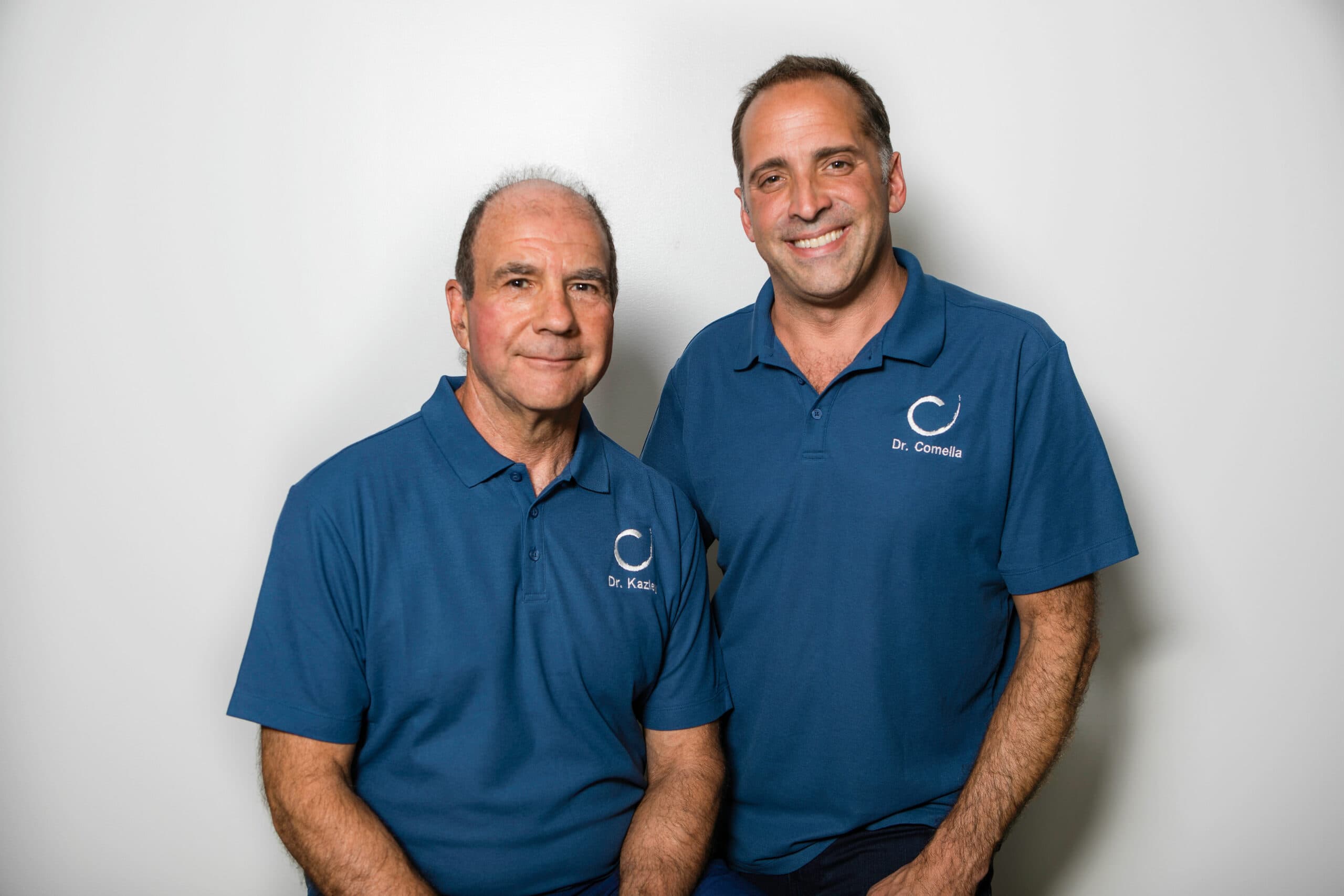 Get to Know Dr. Kazley
Dr. Steven Kazley has practiced orthodontics for nearly 40 years in the greater Rochester area. Shortly after completing his orthodontic residency training, he opened his private offices in Brighton and Fairport and has since joined Comella Orthodontics in the summer of 2021.
Throughout the years, Dr. Kazley established himself as a well-respected clinician and member of the local community. Dr. Comella and Dr. Kazley have known each other for nearly 20 years and share similar values of treating people well and with compassion. They have similar practice and patient relationship philosophies, which makes working together seamless and cohesive. Together, Dr. Comella and Dr. Kazley make a great team.
Read The Announcement on The Blog
Education
Dr. Steven Kazley completed his undergraduate studies at Allegheny College. He then received his dental degree from The Ohio State University and completed his orthodontic training at the University of Rochester's Eastman Institute for Oral Health.
Orthodontics
With his orthodontics certification in hand, Dr. Kazley opened his practice in Brighton, New York, in 1985. Within a year, he had opened a second location in Fairport. Dr. Kazley is active in his industry as a member of the American Association of Orthodontics, the American Dental Society, and Monroe County and Seventh District Dental Societies.
Play Ball!
When he's not indulging in his passion for orthodontics, Dr. Kazley is indulging in his other passion — baseball! He played baseball in college and played for local men's baseball leagues for several years. He's even coached baseball! He served as a coach mainly in the Penfield area and has instructed players of all ages, from tee-ball players through high school.
Life Outside Orthodontics
Dr. Kazley and his family have been active on many sporting fronts. He is currently active in pickleball and road bike training and racing. He has also participated in freestyle skiing, Crossfit, and has a lifetime of playing and coaching baseball.
Experience Great Orthodontic Care
Dr. Kazley is excited to be a part of the most advanced orthodontic practice in Western NY to give you a healthy, straight, beautiful smile. We understand that choosing to receive orthodontic care is a big decision, and we respect your reasons for wanting to improve the way you look and feel.
Want to find out if braces or Invisalign will work for you?