The Comella Ortho Virtual Experience
Virtual Consultations
We are excited to introduce the virtual component of Comella Orthodontics. As we continually improve your experience, we find it important to be easily accessible for our new and existing patients. In a world of busy schedules, web and mobile interaction is becoming ever more valuable. You can do your initial consultation and many other visits from the comfort of your home if you have a webcam on your computer.
From the comfort of your home or office we will evaluate your concerns and review your treatment options
No need to take time off from work, it can be done within 20 minutes on your lunch break
Your children will not need to miss school for an in-person consultation, you can attend for them virtually
More than one caregiver can attend simultaneously from two separate homes or locations
It is convenient for busy professionals, parents and for travelers; you can attend a consultation from most anywhere
Other Virtual Interactions Possible
Conferences about treatment progress
Retainer Checks
Observation of growth and tooth eruption
Emergency questions or problems concerning your braces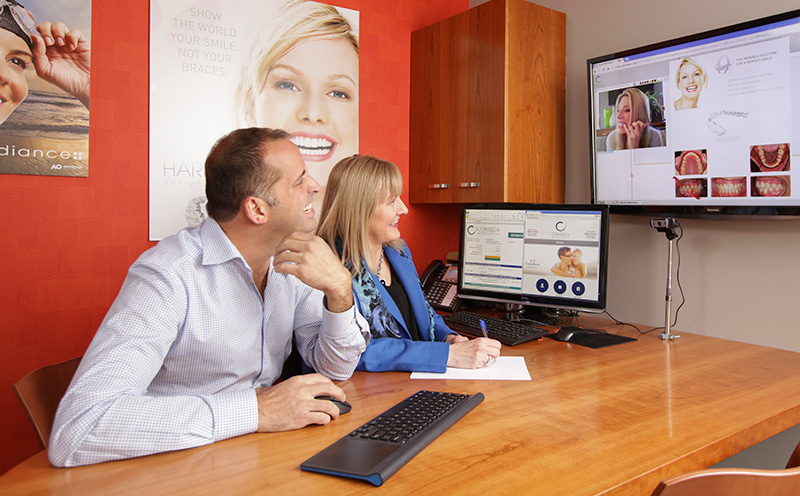 Get Started
Please complete and submit the following virtual consultation request form below. Our New Patient Coordinator will contact you to schedule your virtual consultation when the information is submitted. A simple series of photos of your teeth will be necessary for your consultation. A clear and simple tutorial on doing this will be provided to you.